thick aluminum plate for sale with factory price
aluhm > 03-22-2018, 07:01 AM
Hot-rolled plate refers to aluminum plates with a thickness of 4.5 mm or more, it is widely used for tankers, ships, moulds, containers, pressure vessels, automobiles, construction machinery, etc.Hot-rolled 

thick aluminum plate

 has one more annealing step than the cast-rolled aluminum plate, so it solve some defects, such as component segregation and impurities. Hot-rolled thick aluminum plate has a better deep drawing performance and bending performance than cast-rolled

aluminum plate

, and its price is also higher than that of cast-rolled 

aluminum plate

.


thick aluminum plate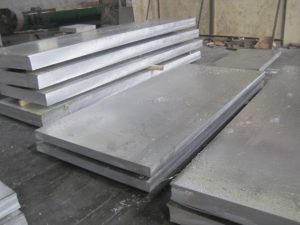 Aluminum Sheet in Automotive Field
The common hot-rolled thick plates include:
1 series aluminum ally: 1100, 1060, 1070, 1050.
3 series aluminum alloy: 3003, 3004, 3005, 3104, 3105.
5 series aluminum alloy: 5082, 5182, 5083, 5754, 5454.
6 series aluminum alloy: 6061, 6082, 6083, etc.
haomei Aluminum selects the raw material aluminum ingots of good quality and adopts internationally advanced production equipment. Our products have no impurities on the surface, with silvery white and bright color, extremely smooth shape, which is highly recognized by customers. haomei has produced 

thick aluminum plate

 for over 10 years, the 1+1 production line was put into operation in 2015, it can produce 

aluminum plates

 with ultra-thick and ultra-width size, the widest is 3100mm and the longest is 6000mm, which able to meets the different needs for the customers.