When refers to food package material, the plastic first comes into our mind, but if you pay attention to daily life and supermarket, you can find that
aluminum foil
has replace plastic to be the first choice of packaging food. It is environmental friendly and can be recycled, it can be used in micro-oven without damage. It is not harmful to human body, it can keep the color, taste, smell of food well. For aluminum foil has so many advantages, so it is a good helper in food package.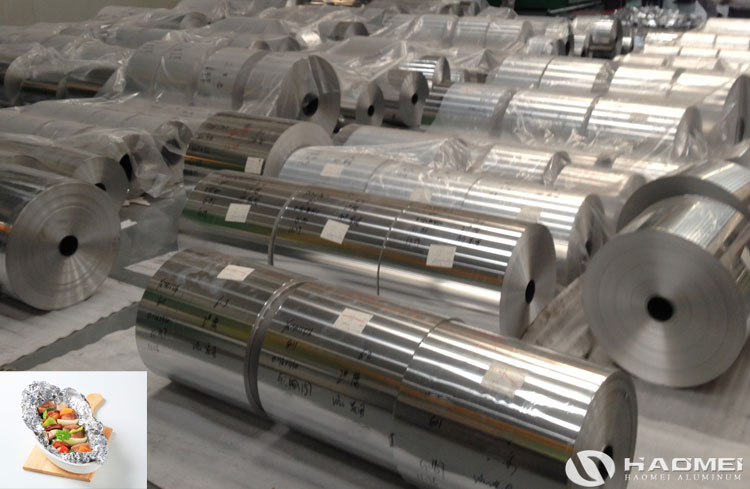 Aluminum foil has shiny metallic luster, strong decorative ability, non-toxic, tasteless, odorless, relatively light weight, the proportion is only one-third of iron, copper, etc. Aluminum foil has enough extensive, thin, small weight per unit area, good shade ability, reflective rate up to 95%, strong protection, so that the packaging food is not susceptible to bacteria and insects, it is stable in high temperature and low temperature, it does not rise and shrink at -73 ~ 371 ℃.
Aluminum foil
has excellent barrier properties, moisture resistance, airtight, the smell is kept to prevent the package contents from moisture absorption, oxidation and volatile deterioration. Aluminum foil is easy to process, can be compound with a variety of plastic film and paper. Aluminum foil has soft texture, good ductility and beautiful surface, it is recycle and environmentally friendly, is one of the most commonly used materials in modern packaging.