Where Aluminum Strips Are Used
aluhm > 01-26-2018, 09:03 AM
Aluminum strips

 use pure aluminum or aluminum alloy cast-rolling coil or hot rolled coil as raw material, through cold rolled machine become different thickness and width of rolling sheet Aluminum coils, according to the purpose, use the vertical cutting machine to produce thin aluminum strips with different width. Where can 

aluminum strips

 used, Haomei industrial are pleased to tell you.
[img=600x0]http://www.aluminiumstrip-hm.com/wp-content/uploads/2017/04/aluminum-strip-20.jpg[/img]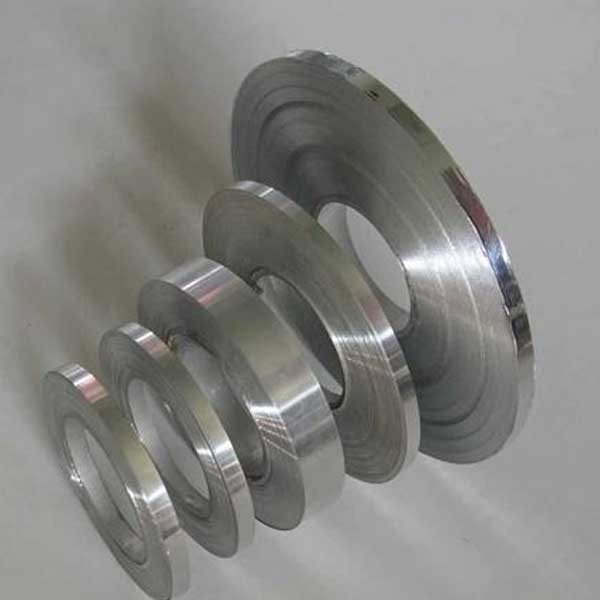 The commonly used aluminum alloy are 1050, 1060, 1070, 1100, 1070, 3004, 5005, 5052, 5005, etc. Commonly used state are O and H states, O said soft state, H said hard. The number behind O and H can show that the degree of hardness and softness, and annealing. Aluminum strips can be divided by specific purposes:

transformer aluminum strips

, high frequency welding hollow aluminum bar aluminum strips, finned radiator 

aluminum strips

, cable aluminum strips, stamping 

aluminum strip

, aluminum side bar aluminum strips, etc. Aluminum strips have many purpose, such as aluminous model multiple tube, cable, optical cable, transformer, heater, blinds, etc. In particular speaking, 1060 

aluminum strips

 are used in area with high corrosion resistance and form-ability requirement and low strength requirement, the typical application is the chemical equipment. 1100 

aluminum strips

 are used for processing component parts with good formability and high corrosion resistance but no intensity requirement, such as chemical products, food industry equipment and storage containers, mechanical parts, deep drawing of sheet or spinning concave ware, welding part, heat ex-changer, printing plate, nameplate, reflective apparatus. After learning this, you have a brief understand about aluminum strips' usage. If you have any question about 

thin aluminum strips

 or other aluminum products,you can put forward to Haomei industrial, Haomei can give you a best answer and service. Do not hesitate any more,contact with our staff immediately by phone or e-mail, we will answer you as soon as we can, make you satisfied with our service is our goal.We are waiting for you with full heart.