What is the material of lightweight aluminum in the automotive industry
askaluadmin > 05-02-2018, 09:28 AM
Since the end of the last century, the ever-increasing demand of automobiles in various countries has exerted several major impacts on the performance of car energy-saving and environmental protection, and lightning in front of the car has begun to sweep across the globe. In automotive materials, 

aluminum alloys

 have become the first choice for replacing traditional steel materials because of their low density, corrosion resistance, and high strength.
China's 

aluminum alloy

 auto board industry started relatively late, coupled with high-tech and capital barriers in the aluminum alloy auto panel industry, and domestic 

aluminum alloy panel

 production capacity growth is slow. At present, automotive aluminum products are mainly used in China's auto industry to import. The Japanese automobile segment is mainly imported from Japan, while the U.S. and German automobile segments are from European companies such as Alcoa, Hydro, and others. China's 

aluminum alloy

 auto plate manufacturers are not capable of supplying large-scale joint ventures and small plate production because of their unstable production and quality. Their products are mainly supplied to local car companies.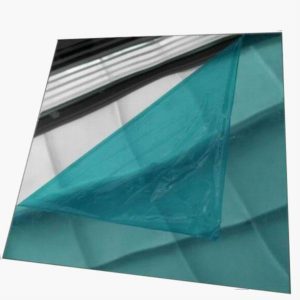 mirror polished aluminum sheet
Automotive aluminum have obvious energy-saving effects in terms of weight reduction, but also meet the development trend of safety, environmental protection, and automotive materials, with significant economic and social benefits. As the automobile body plays a decisive role in the vehicle, the development of high performance and distinctive automotive body panels is an important part of the automotive lightweight process.
Haomei aluminium has developed a new material automotive 

aluminum shee

t. The main materials used 5000 series and 6000 series aluminum, low manganese and non-heat-treatable alloy characters and good formability and corrosion resistance. The current automotive body panels are not widely used aluminum alloy mainly because of the price of 

aluminum alloy Steel

 is about 2 times higher and stamping is more difficult. However, with the continuous development of science and technology, these issues will be well resolved.
By virtue of good product quality and perfect overseas services, Haomei . has obtained stable market sharing in United State and UK, after a long-term strategic planning. We strived to obtain more international markets and our products are sold worldwide, such as Brazil, Chile, Mexico, Germany, Italy, Bulgaria, Czech, Saudi Arabia, UAE etc more than 40 countries. The share of foreign trade grows rapidly.