What is the introduction of a cigarette aluminium foil manufacturer?
KamorkasOa > 08-06-2018, 08:27 AM
Aluminum foil is widely used in cigarette packaging for its light weight, environmental protection, cleanliness, pollution-free, good plasticity, good corrosion resistance, protection from light, moisture, air tightness, strong barrier property, suitable for printing and beautiful color. Packaging aluminum foil fully isolates cigarettes from outside light and moisture, and plays an important role in fragrance protection in cigarette packaging. Cigarette aluminium foil manufacturer find that the cigarette packaging is the mainstay of light gauge aluminum foil consumption, and the light gauge aluminum foil is one of the products which have highest technical requirements in aluminum foil production.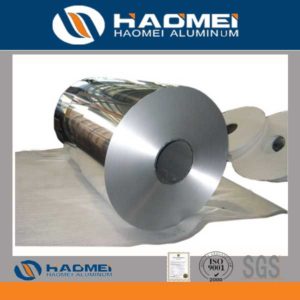 Most of the high-end cigarettes are made of aluminum foil packaging, the aluminum foil packaging is a combination of aluminum foil and paper, it not only has the inherent moisture-proof and fresh-keeping functions, but also has a beautiful and luxurious appearance, which greatly enhances the product grade. The cigarette aluminum foil product is mainly used for cigarette wrappers, chewing gum wrappers, and various food wrappers. The outer layer of aluminum foil can be printed, embossed and colored and printed in various patterns. The grade of cigarette aluminum foil are 1145,1235 and 8011, the temper is O, the thickness is 0.006-0.007mm, the inner core diameter is 76mm, the maximum Outer diameter is 500mm. The width of the foil roll product can be customized by the cigarette aluminum foil manufacturer.