Aluminum mirror sheet
refers to thin aluminium plate manufactured by various processes like rolling and polishing. Reflecting light effectively, it's also called reflective sheet. A thin protective layer is usually applied to cover its surfaces. Common colors include blue, silver, yellow and green. People usually make it into rolls or sheets to meet varied applications. Owing to its excellent decorative and anti-corrosion properties, it covers a wide range of application in not a few industries. It's used as reflective boards for lighting and solar power collector, ornamental parts for lights, interior and exterior walls, housings for domestic appliances, shells for electronic products, furniture, automobile ornaments, labels, sign boards, jewel cases and so on.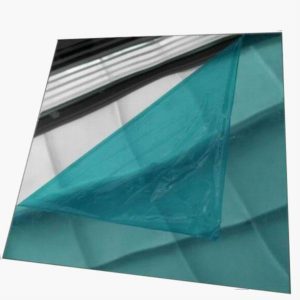 By aluminum alloy grades
aluminum mirror sheet
can be classified into two types: 1000 series and 5000 series. 1xxx aluminium sheets, better known as industrial pure aluminum sheets in China, consists of 1050, 1070, 1085, 1060, 1100 etc. The first three prove to be the most popular types as aluminum mirror sheet. They boast the largest aluminum content (99% and above) in all alloys. As a result of simplified manufacturing process, they cost less than aluminum sheet of other alloys. The other type of alloy, 5xxx series like 5005 and 5657, demonstrates more satisfying properties as
aluminum mirror sheets
. They compromise a slight content of magnesium, about 3 to 5 percent. Magnesium has an even smaller density than aluminum, which is renown for its light weight. The mixture of the two combines their advantages of high tensile strength, excellent elongation, extraordinary corrosion resistance and low weight, making them ideal raw materials in industries mentioned above.