What alloy numbers does mold aluminum plate use?
Keganhirl > 08-08-2018, 07:40 AM
Aluminum plate

 for mold is the featured 

aluminum plates

 of Mingtai Aluminum. Today, haomei would like to tell you the common alloy numbers of 

mold aluminum plate

 for your reference.


Mold aluminum sheets

 are generally high strength heat treatable alloys that require good mechanical properties, workability, and ease of processing. According to the use and characteristics of the mold, the a

luminum plate

 also needs to have corrosion resistance and resistance to mold oxidation.


mold aluminum plate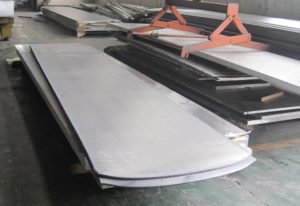 Among the 1-8 series aluminum sheets, the aluminum sheets used for mold manufacturing mainly include a medium hardness 5/6 series alloy and a relatively hard 2/7 series alloy. The 5 series is an aluminum alloy with magnesium as the main alloying element, also known as magnesium 

aluminum alloy

, and its alloy state mainly includes the O state, HXX and HXXX states. The 6-series 

aluminum plate

 is an extruded alloy to which Al-Mg-Si element is added. Currently, more than 70% of the aluminum extrusion processed materials in the world are produced using a 6-series alloy.
The 5083 aluminum plate belongs to the 

hot rolled aluminum plate

 series.

 5083 aluminum plate

 has good forming and processing properties, corrosion resistance, weldability and oxidative deep processing performance, and is the best choice for aluminum plate for mold making.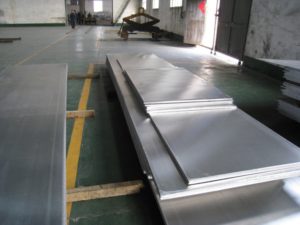 After the heat treatment pre-stretching process of 6061 aluminum plate, its strength cannot be compared with 2XXX series or 7XXX series, but its magnesium and silicon alloy have many characteristics, and it has good processing performance and excellent welding characteristics. Moreover, it has high electroplating property, corrosion resistance, high toughness, no deformation after processing, compact material without defects, easy polishing, easy filming, and excellent oxidation effect.
The above alloy 

aluminum plate

 has medium strength, good corrosion resistance and weldability, and can be widely applied to various industrial abrasive structural parts requiring a certain strength.