What's the kitchen aluminum foil sheet?
Tyeshacon > 10-16-2018, 08:59 AM
ranks the first among 

aluminum foil

 products. Other relative products include cigarette foil, air conditioning foil, foil container foil, transformer foil etc. Kitchen

aluminium foil

 is mainly used for food wrapping and packing for various purposes like barbecues, picnics, baking, cold preservation etc. Its raw material is 8011 aluminum, leading alloy for all kinds of 

aluminium foil

 sheets. 8011 belongs to 8000 series of aluminum, with a Si content of 0.5% to 0.8%, Fe content 0.6% to 0.9 and a slight content of micro elements. Obviously it has more impurities than 1000 series of aluminum like 1060. Owing to the fact that its content of other elements surpasses 1%, 8011 aluminum shows better properties as foil sheets. Its usually processed into foil rolls rather than sheets or plates.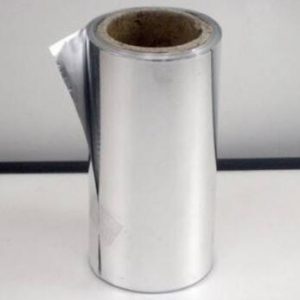 Under O state, 8011 has excellent performances as a kind of kitchen 

aluminium foil

. It's of such a good insulation effect that you will find wrapped food still fresh and warm after a long drive to a picnic destination. It's able to withstand high pressure, and thus is frequently applied to wrap food which will later be put into a microwave oven or a baking oven. It's so pleasant to gaze at hot mini cakes out of the oven on little wrinkled foil trays. 

Aluminium foil

 sheets are clean and healthy, containing no toxic materials. It can be as thin as 0.009mm, namely 9um like a thin paper.