Aluminum veneer refers to the building decoration materials formed by chromating and other treatment and then using fluorocarbon spraying technology. Fluorocarbon coating mainly refers to polyvinylidene fluoride resin (KANAR500), divided into three primer, topcoat and varnish.
Aluminum sheet

 refers to 

aluminum sheet

 or sheet which has a thickness of over 0.2mm to under 500mm, a width of over 200mm and a length of less than 16m, and a thickness of under 0.2mm and a width of under 200mm (of course, with the progress of large equipment, more

 aluminum sheet

 with a width of 600mm can be achieved).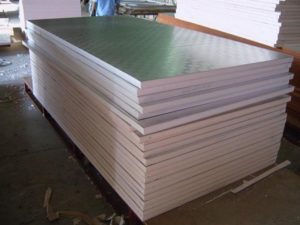 [img=300x0]http://www.aluminiumstrip-hm.com/wp-content/uploads/2017/03/aluminum_plate-13-300x225.jpg[/img]
Aluminum plate

 refers to the rectangular plate made by rolling aluminum ingots.
The structure of aluminum veneer mainly consists of panel, stiffening bar and corner code. The maximum size of the workpiece can reach 8000mm x 1800mm (L x W).
The coating adopts American PPG, American Valspar, AkzoNobel AkzoNobel, Korean KCC, and other well-known brands. The coating can be divided into two coats of baking and three coats of baking. The coating performance reaches the aama2605-98 standard of AAMA (American building manufacturing association) and ASCA (American building painting association).
Normal thickness: 1.5mm, 2.0mm, 2.5mm, 3.0mm.
Common specifications: 600*600mm, 600*1200mm