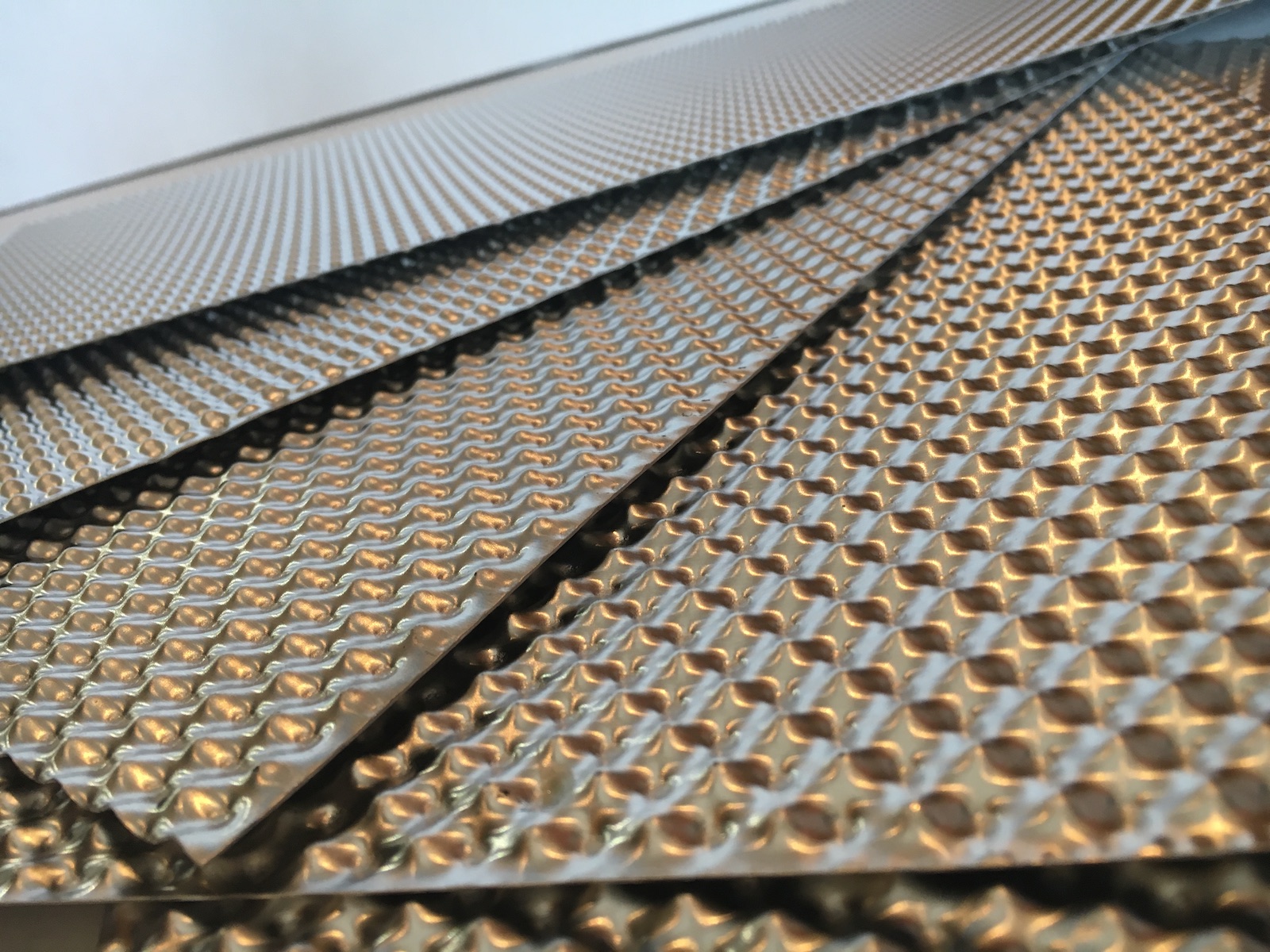 YK aluminum,
often referred to as the "metal of the future," has carved a niche for itself in various industries due to its exceptional properties, including lightness, corrosion resistance, and recyclability. Among the many forms and alloys of aluminum, rigid aluminum sheets stand out as a versatile and durable material with a wide range of applications. In this article, we will delve into the characteristics and uses of rigid aluminum sheets, shedding light on the reasons they are the material of choice for many engineering and design projects.
I. The Anatomy of Rigid Aluminum Sheets
Rigid aluminum sheets, commonly made from
6061
or
7075
aluminum alloy, exhibit several distinctive characteristics:
Lightweight Yet Strong
One of the primary advantages of aluminum sheets is their remarkable strength-to-weight ratio. Rigid aluminum sheets are incredibly lightweight but possess high tensile strength, making them ideal for applications where minimizing weight is critical.
Corrosion Resistance
Aluminum's natural oxide layer provides excellent protection against corrosion, making it an ideal choice for applications exposed to harsh environmental conditions, such as marine and aerospace industries.
Formability
Aluminum sheets can be easily shaped, cut, and molded into various forms, making them suitable for a wide range of applications, from simple panels to complex components.
Heat Resistance
Rigid aluminum sheets have good thermal conductivity, making them effective at dissipating heat. This property is valuable in industries where temperature control is essential.
Recyclability
Aluminum is one of the most recyclable materials, and its recycling process requires significantly less energy compared to primary production, reducing its carbon footprint.
Cost-Effective

The cost-efficiency of aluminum sheets, particularly when considering their longevity and low maintenance requirements, makes them an attractive option for many industries.
II. Diverse Applications
Rigid aluminum sheets find applications in numerous industries due to their unique properties:
Aerospace
The aerospace industry relies heavily on rigid aluminum sheets for aircraft structural components, including fuselage panels, wings, and engine components. The combination of strength, lightness, and corrosion resistance makes aluminum sheets indispensable.
Marine
Aluminum's resistance to saltwater corrosion and lightweight properties make it an ideal choice for boat construction, shipbuilding, and offshore platforms.
Transportation
In the automotive and railway sectors, rigid aluminum sheets are used for body panels, chassis components, and even lightweight trailers, contributing to fuel efficiency and improved performance.
Construction
Aluminum sheets are employed in architectural applications for their aesthetic appeal and durability. They are used for cladding, roofing, and facade systems, adding a modern and sleek touch to buildings.
Electronics
The heat dissipation properties of aluminum sheets are beneficial in electronic device manufacturing. Heat sinks, shielding, and enclosures often use rigid aluminum sheets, ensuring efficient and safe operation of electronic equipment.
Food Industry
The food and beverage industry utilizes aluminum sheets for packaging and cooking equipment due to their corrosion resistance and ability to maintain food hygiene, ensuring the safety and quality of food products.
Sports and Recreation

The lightweight nature of aluminum sheets makes them suitable for manufacturing sporting equipment such as bicycle frames, canoes, and tent poles, enhancing the performance and enjoyment of outdoor activities.
III. Environmental Benefits
Apart from their exceptional properties and versatile applications, rigid aluminum sheets offer several environmental benefits:
Recyclability
Aluminum is one of the most recycled materials, and using recycled aluminum reduces energy consumption and greenhouse gas emissions during production, contributing to a more sustainable and eco-friendly production cycle.
Reduced Maintenance
Aluminum's resistance to corrosion and rust means that products made from aluminum sheets require less maintenance and have longer lifespans, reducing waste and resource consumption, a significant advantage in terms of environmental conservation.
Lower Transportation Costs
The lightweight nature of aluminum reduces fuel consumption in vehicles and aircraft, contributing to lower carbon emissions and a reduced environmental impact.
Conclusion
Rigid aluminum sheets, with their remarkable strength, low weight, corrosion resistance, recyclability, and cost-efficiency, have earned their place as a versatile and durable material in a multitude of industries. From aerospace to construction, electronics to the food industry, and sports to marine applications, their exceptional properties make them an ideal choice for countless applications. As we continue to explore new uses and embrace sustainability in manufacturing, rigid aluminum sheets will undoubtedly remain at the forefront of innovation, contributing to a greener and more efficient future for both industries and the environment. The inherent versatility and durability of rigid aluminum sheets will continue to drive advancements in engineering and design, shaping a brighter future for various sectors and our planet as a whole.