Introduction and application of ship aluminum alloy
At present, ship aluminum alloy used more and more widely in the shipbuilding industry, from kayaks, motorboat, large ship 10000 tons, from civilian to military, from high-speed hovercraft to deepwater submarine, from fishing boats to ocean mining ship in the aluminum alloy material structure with good performance as the hull, ship aluminum fittings, superstructure all kinds of facilities, pipelines and equipment.
ship aluminum alloy plate  
The construction and working environment of ship requires good corrosion resistance, weldability, plasticity and certain tensile strength, yield strength, elongation, impact resistance and other properties. The ship aluminum alloys with the most application and the best effect in the ship are pure aluminum, Al-Mg alloy and Al-Mg-Si alloy. In recent years, Al-Mg-Si alloys have also attracted people's interest.  
Aluminum alloy plate
in ship and ocean engineering is mainly used in the hull structure and compartment superstructure, and often with a small diameter aluminum alloy pipes pipe, large diameter tubes and rods are used for hull structure, the mast member, Liang Zhu, in order to lightweight hull, sometimes use some thin-walled profiles in the hull structure on. The product has good strength, processability and corrosion resistance, and can fully meet the needs of marine applications. haomei aluminium advanced marine
aluminum alloy plate
and various extrusion profiles production technology, providing forward-looking support for ship and ocean engineering.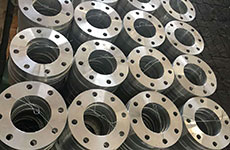 Product features:
It has good corrosion resistance, good weldability and high fatigue strength.
It has been certified by several international classification societies, and the product quality has been guaranteed.
ship aluminum fittings  
haomei aluminium  ship
aluminum plate
is mainly made of 5 series and 6 series aluminum alloy, represented by
5083 ship aluminum plate
, including 5083, 5086, 5052, 5454, 5456, 5754, 6061, 6063 alloy brands.