Color aluminum sheet
refers to the color of the aluminum coating after the coating, can also be based on customer demand as a roll. The color of aluminum sheet is widely used, and there are common aluminum panels, ceiling, billboards, decoration and other electronic products. There are a lot of color
aluminum sheet
manufacturers in our country, both have the first-class manufacturers in the world, there are a large number of small and medium-sized manufacturers, some of the production process and even reached the international advanced level.
Color
aluminum products
in China has more than and 10 years of production experience. For the procurement of enterprises, in the face of large and small size of the market, the color aluminum sheet manufacturers, exactly how to choose?
1.    The quality of Color
aluminum sheet
Product quality is the core competitiveness of enterprises. Color aluminum sheet is very rich in color, highly decorative, natural and real texture, very much in the outdoor environment. Therefore, the quality of color aluminum plate must maintain a high gloss, good color stability, acid and alkali corrosion. For example, the quality of polyester color aluminum plate should be more than 10 years, fluorocarbon color aluminum sheet should be more than 20 years.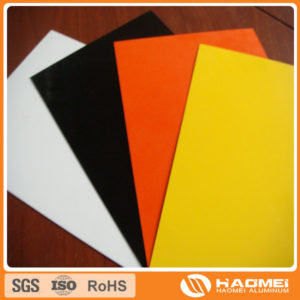 Production technology is the key factor affecting the quality of color aluminum sheet. Large manufacturers will use advanced technology, strict control of production processes and other measures to ensure the quality of products. For example, in Henan Mingtai aluminum, the selection of high quality aluminum sheet, plastics and adhesives, advanced composite technology, in the climate condition, changes in pressure, temperature and humidity and other factors, will not cause the bending, deformation, expansion etc.. Therefore, the color of the aluminum sheet has been widely praised by the majority of customers.
2 color
aluminum sheet manufacturers
comprehensive strength
The strength of Manufacturer is also one of the most valued customer purchasing factors. Because the stronger the overall strength of the enterprise, product quality and after-sales service more secure. Especially for large procurement, after-sales service in place in a timely manner, can solve many worries for customers. Large color aluminum manufacturers can provide from customer service, sales, logistics, return and other comprehensive protection, has more advantages than many small and medium enterprises.
Overall, in the choice of
color aluminum manufacturer
s, to compare products, check process, more investigation, consider an enterprise product level and comprehensive strength, choose a reliable supplier of color aluminum, comprehensive prot