How do factories ensure their aluminum wafers are high in quality?
Tyeshacon > 10-15-2018, 07:44 AM
Aluminum wafers , we also called it as 

Aluminum circle

 is a common seen aluminum product and has wide application. There are many industries need aluminum wafer to do future process, so the quality of 

aluminum discs

 product is the premise of the whole produce line. In order to guarantee the quality of aluminum wafer, we should know the producing process of it first. Take 1070 aluminum circle as an example, firstly, the aluminum ingot with 99.7% aluminum content are smelting into aluminum liquid in high temperature furnace, then transfer into holding furnace and remove the slag, next, the aluminum liquid flows into the casting furnace ready for casting, and then through hot rolling, cold rolling, shearing, punching and other craft, at last, the aluminum wafer is processed from aluminum roll by stamping forming.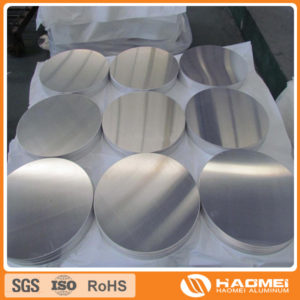 So, while choose aluminum circle manufacturer who can provide qualified product, there are some aspects can be considered, such as product specification, processing technology, whether they have factory and professional equipment, whether they have experienced technician, whether the producing progress is strictly controlled. When you have checked these aspects, you can judge the supplier clearly to do the right decision. Haomei aluminum is an enterprise specialized in producing

 aluminum discs

 and other aluminum alloy products, we have adopt advanced processing equipment which can improve the production efficiency and material utilization effectively and short the delivery time. Haomei is a large scale aluminum wafer manufacturer, we supply 1000 series and 3000 series 

aluminum discs

 with custom specification, all the products meet the environment standards. If you have demand for 1050, 1070, 1100 and 3003 

aluminum circle

, we can provide you with great price and service.