Aluminum foil

 is a pretty cool kitchen tool. It can be molded to any shape and can 
completely block moisture and air if you fold the edges properly. And you can use it more than once. That's right — more than once!
[img=300x0]http://www.aluminiumstrip-hm.com/wp-content/uploads/2018/01/1-1F303111T4196-300x231.jpg[/img]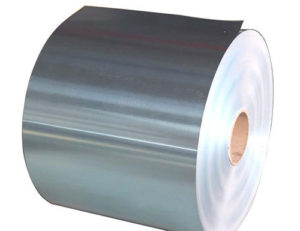 We're not just talking about the fact that you can usually recycle it with the rest of your empty cans and jars. We're talking about the fact that you can recycle the same piece over and over again in your own kitchen.
Cleaning 

Aluminum Foil


Yep, you can wash and reuse foil. And you don't even have to hand-wash it: You can actually put it in the dishwasher. The dishwasher! Just place it on the top rack, soiled-side down, and weigh it down with a utensil or something. The flexible metal will clean right up. Although of course, for light soiling it might be faster to just give it a quick rinse under the faucet.
Reusing 

Aluminum Foil


You don't even have to clean the foil. Assistant Food Editor Sheela Prakash will often fold a slightly dirty piece of foil in half and use the clean sides in the toaster oven. What if the foil has been crumpled? You can still use it! Just flatten it out the best you can and use it to line a baking sheet or, say, wrap up a piece of pizza. Basically, as long as you don't rip your sheet of foil and have clean sides to work with, you can reuse it forever.
That being said, if you rip your clean foil, it still has lots of other applications. You can crumple it into a ball to use as a pot scrubber, or cut through the layers to sharpen scissors. You can also scrunch it up to fill space in the bottom of a large planter or to keep your winter boots upright. At the very least, you can use it as an art supply.