Diamond embossed aluminum coil specification and price
aluminium sheet roll > 07-27-2020, 08:23 AM
A 

diamond embossed aluminum coil

 is made by embossing aluminum coils with diamond-shaped uneven patterns on the surface, often used for packaging pipes or outer packaging. According to chemical compositions, diamond embossed aluminum coils can be divided into high-purity diamond aluminum coil, pure diamond aluminum coil, alloy diamond aluminum coil, composite diamond aluminum coil and aluminum clad diamond aluminum coil. Common grades cover 1100, 1050, 1145, 1060, 1070, 2a12, 3003, 3A21, 3004, 5a05, 5052, 5083, 6a02, 6061, 6063, 7a04, 7075, 8011, etc. The pure aluminum content of diamond aluminum coil rolls reaches 99.9%. An alloy diamond aluminum coil usually contains aluminum copper, aluminum manganese, aluminum silicon and other alloy materials. The production method of composite diamond aluminum coil is made by various composite materials, and aluminum clad diamond aluminum coil refers to the edge of the aluminum plate covered with a thin layer Thin aluminum plate.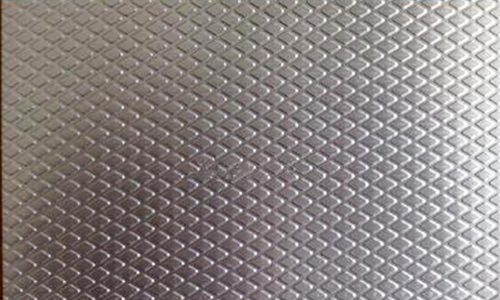 If you need to 

buy embossed aluminum coil

 diamond, you should also be clear about the thickness. The basic thicknesses of the coil are 2.5mm, 3.0mm, 3.5mm, 4.0mm, 4.5mm, 5.0mm, 5.5mm, 6.0mm, 7.0mm, 8.0mm, and its width must be within the range between 600mm-1800mm. In accordance with the rule of one step per 50mm, its length must be between 2000mm-12000mm, and calculated according to the rule of one step per 100mm, the deviation of length, width and size must meet the deviation ranges specified in standards GB709.
Price of diamond embossed aluminum coils begins from $2300/mt. Specific price depends on the grade, temper, thickness and width of the coil.

Reprinted from 
https://www.aluminum-coil.net/diamond-em...-coil.html