Aluminium bottle caps are used for covers on a range of products. From wine to medicine bottles, ROPP caps create the perfect seal that keeps contents safe while also being attractive in appearance. Compared to plastic bottle caps, aluminium caps have a number of benefits:
Aluminium caps are much easier and much less costly to produce than plastic caps while still maintaining high functionality.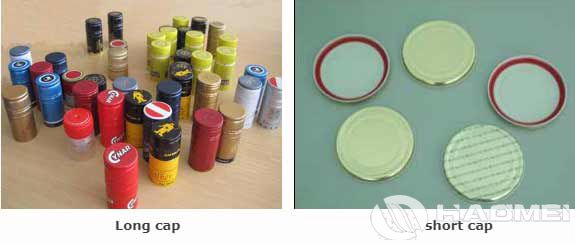 While still easier and cheaper to produce, aluminium caps require stricter processing requirements than plastic ones. This results in a much more reliable end product.
Aluminium is 100% reusable and recyclable. This allows aluminium caps to be reused many times, lowering production costs and using less overall energy to produce.
Aluminium caps have good oxidation resistance which helps ensure the product has a much longer shelf life. This makes them a great choice for wine bottles over the traditional cork.
Wine bottle caps made from aluminium allow the wine to mature more slowly than cork based ones. Also, they have been found to contribute to the consistency of the wine's flavour and eliminate the smell produced by "cork taint"
Products that use aluminium caps generally have greater brand recognition due to the overall appearance and unique qualities of the material.
Finally, aluminium caps have a high gloss material that has excellent corrosion resistance, keeping the bottle undamaged over time.