8011 Aluminum Coil VS 1050 Aluminum Coil
Tyeshacon > 11-09-2018, 08:18 AM
In addition to 

8011 aluminum coil

, another commonly used product is 1050 aluminium coil. There are many similarities between the two kinds of 

coil aluminium

, but there are also many obvious differences.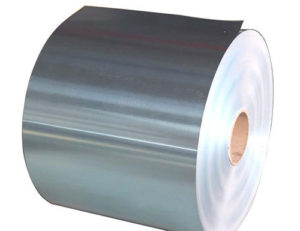 8011 

aluminum coil

 is 8000 series aluminum alloy, its silicon content is about 0.5-0.8% and iron content is between 0.6-0.9%. There are some trace elements, and the rest is aluminum. While 1050 aluminum coil belongs to aluminium 1000 series, aluminum content is greater than 99.5%. Obviously, 8011 aluminum alloy has more impurity, so its purity is lower, and the purity of 1050

 aluminum coil

 is higher.
In mechanical properties of aluminium alloys, the aluminium alloy strength and aluminium alloy yield strength of 1050 aluminum coil is lower than 8011 aluminum coil.