6082 aluminum sheet belongs to the 6000 series Al-Mg-Si alloy sheet, it able to strengthen by heat treatment. 6082 aluminum sheet has a medium strength, a good welding performance and corrosion resistance, is widely used in transportation and structural engineering industry, such as the bridges, cranes, roof structures, transport aircraft, ships and so on.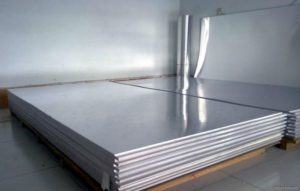 In recent years, with the rapid development of the shipbuilding industry, shipbuilding manufacturers looking for a new material that able to instead of steel structure, as well as can lighten the weight and raise the speed of ships .
6082 aluminum sheet
has a light weight, a medium strength and a good corrosion resistance, it able to meets the requirements of shipbuilding.
Haomei Aluminum is one of the leading aluminum processing enterprises in China, with a professional research team and well-appointed equipments. Haomei Aluminum
6082 aluminum sheet
has a high quality and performance, our products are ensured, and enjoy a high reputation in domestic aluminum market for 20 years.[/font][/size][/color]