In recent years, the mining industry has been depressed, the price of nonferrous metals is low, and some enterprises have stopped production. This opportunity, the country also is advocating to go to production capacity, go backward production capacity. However, we have observed another phenomenon, which is that large state-owned enterprises such as aluminum in China have been losing money. Why not stop production?
China's aluminium, for example, because with all the prices lower, in 2009 the first, second and third quarter net profit growth rate of 250.80%, 246.18%, 246.18% respectively, in the fourth quarter is at an alarming 52513.90% (net profit - 4.6 billion); 2012 was also a full-year loss, with the fourth quarter at -3559.94% (net profit - $8.2 billion). But why doesn't Chinese aluminum stop production? I think there are two main reasons.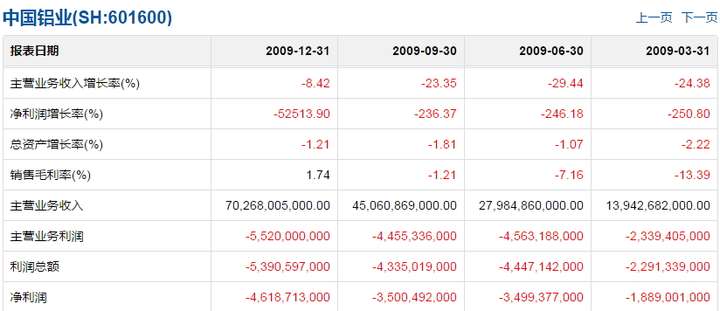 First of all, China's aluminum cannot stop production, because local GDP and local people need it, especially resource-based cities. Take pingguo county, guangxi province as an example. Pingguo county is a typical resources city, from the statistics bureau in June 2016, statistics, industrial as a share of GDP was 67.2%, and the contribution rate to economic growth of 77%, of pingguo aluminum industry 43% of GDP, and there is a considerable part is driven by China's aluminium. The author has to listen to, head of China's aluminium once guangxi branch, if the Chinese aluminum production, so the local economy will be paralyzed, unemployed workers and relevant enterprises are affected, even strong companies such as water, electricity will been affected. So, as a responsible state-owned enterprise, China's aluminium would rather lose money than halt production.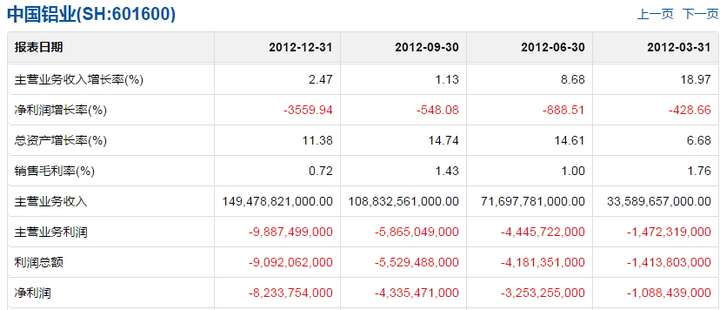 Second, China's aluminum parts of the company withdrew to the second place, suspended production costs of higher aluminum ingots, aluminum water, instead of production costs lower alumina. In pingguo county bureau of statistics, since 2014 (2016) guangxi branch of aluminum electrolysis technological upgrading projects because of the high cost of production, all the cost of production lower alumina, aluminum ingots, aluminum, water production, leading to aluminium industry upstream and downstream enterprise economic benefits have fallen sharply. In other words, China's aluminum cannot stop production, and choose cheaper production methods to alleviate its economic situation.
In the first quarter of 2017, the price of aluminum ingots all the way up, the nonferrous metal market shows signs of warming, and the profit of aluminum in China will increase greatly.