These unique handicrafts are not really live tree bonsai, but are made by the colored aluminum wire pure hand, is it enough to fake the truth?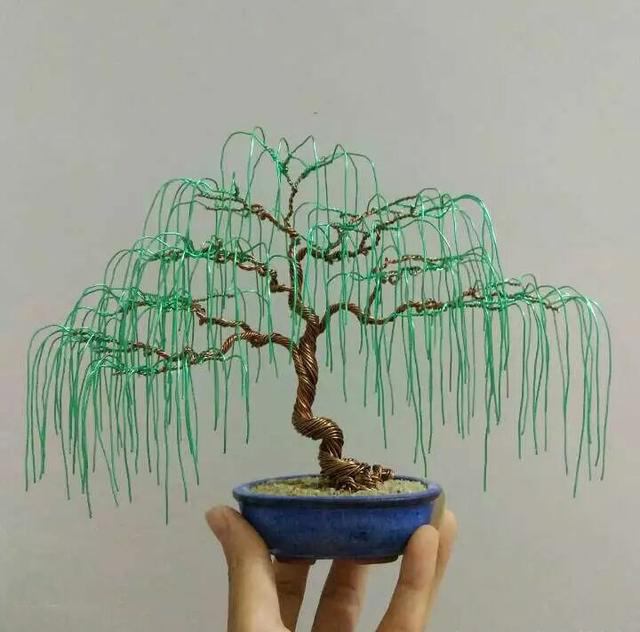 In the hands of the bonsai master, ordinary trees need to be nurtured for years to be able to be ornamental. But in front of the handcrafted hand of the heart, it can give it a second life without ordinary aluminum.It is not a real living thing, but it is also a beautiful scene.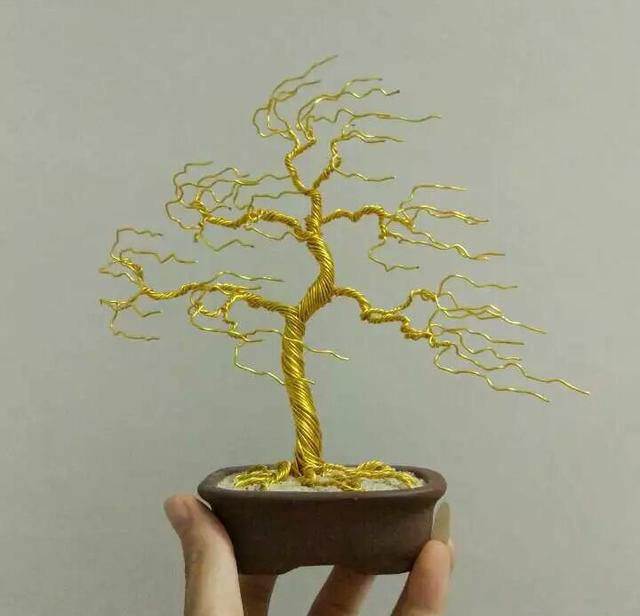 These beautiful potted landscapes don't require decades of grooming, but the process also requires a lot of effort and skill.The smallest is the size of the palm, but all the tree branches are perfectly fine, elegant and elegant.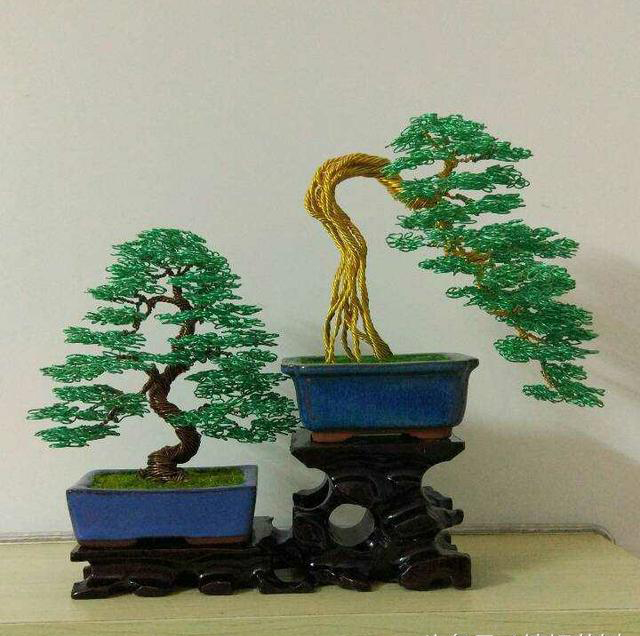 These beautiful amazing miniascape are by their color of aluminium wire made up, it's hard to imagine their aluminium wire can change so stunning works of art, at a distance and real miniascape is not much difference.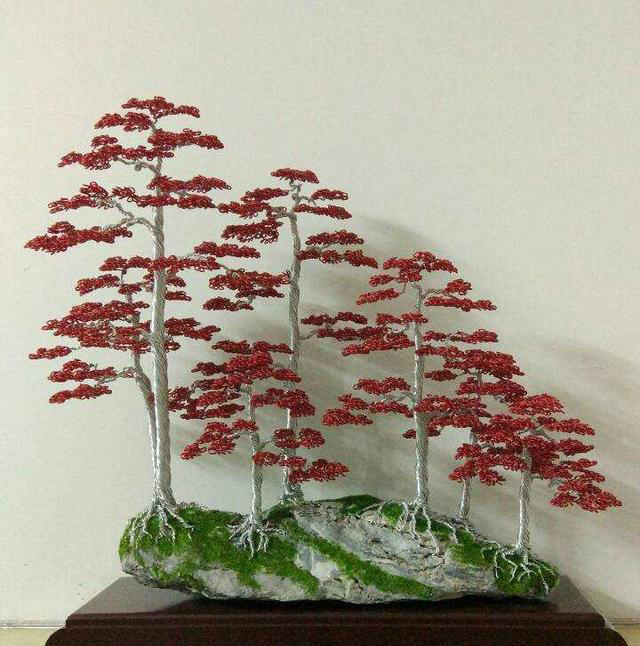 Each work of art is like a microworld, as if the landscape of nature is placed in its own home.The living things are difficult to take care of, and without certain techniques and knowledge, it is easy to let the potted landscape lose its original appearance or even death. These high barriers discourage many friends who like good things.The aluminum bonsai, without the need to water and fertilize, is always highly ornamental and has been nicknamed "the potted landscape" by friends.